As a fitness professional, I wanted to create a workout atmosphere where the words "anxiety" and "animosity" were non-existent. I had the vision to create a workout atmosphere that is fun, friendly and motivating, helping average people achieve all of their fitness goals.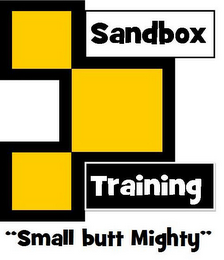 About Us
After graduating from LSU in dietetics in 2008, I started my career in personal training by working in different gyms around Baton Rouge, LA. I always felt like these big time traditional gyms never truly catered to their members and made for a timid training atmosphere. Often, my clients felt they were getting taken advantage of, being overcharged, getting injured, or locked in awful contracts by these facilities. I decided to open my own personal training studio. On October 5th, 2009 that is exactly what I did, and Sandbox Training was created!
Sandbox Training was started to give people a place to work out their weaknesses while remaining in their comfort zone, their play place, Their Sandbox! Sandbox Training has helped many people become stronger, healthier, faster, demonstrating that fun and fitness can go hand in hand. I thank everyone who has supported our growing business over the years. SBT would be nothing without its faithful clients, and we love you all! Keep spreading the word about Sandbox Training to your friends and family and lets keep making a difference in the health industry.
Sandbox Training Owner,
Sabrina